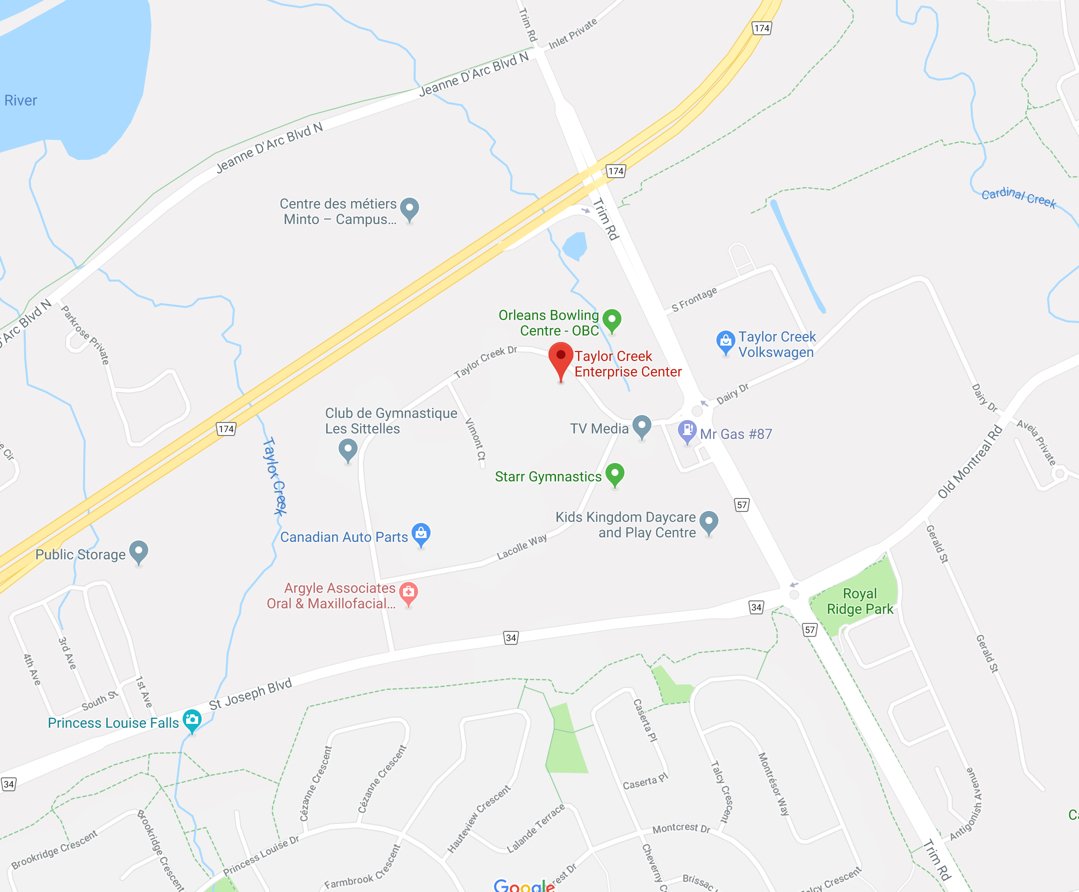 Orléans, Ontario is a vibrant community whose majority of residents commute to work daily to points west in Ottawa. Residential growth has recently exploded nearby, with 5,000 new homes going in directly east of the park, and a second 15-story tower of condominiums.
Commuting between Orléans and Ottawa
The Taylor Creek Enterprise Centre has easy access from Highway 174, a major highway leading to Ottawa.
For residents of Orléans, our location is ideal offering a low-traffic commute of 15 minutes or less for most of the area. For residents West of Orléans, commuters avoid rush-hour bottlenecks by travelling opposite to main flow of traffic inbound to Ottawa in the morning and outbound in the evening.
Public transit users have an OC Transpo Transitway, and the 1,000-car Trim Park and Ride within 200 meters of our front entrance.
Our Business Neighbourhood