Typical Office
The most common office size at TCEC is approximately 10 feet by 15 feet (150sf), and can be leased furnished or unfurnished.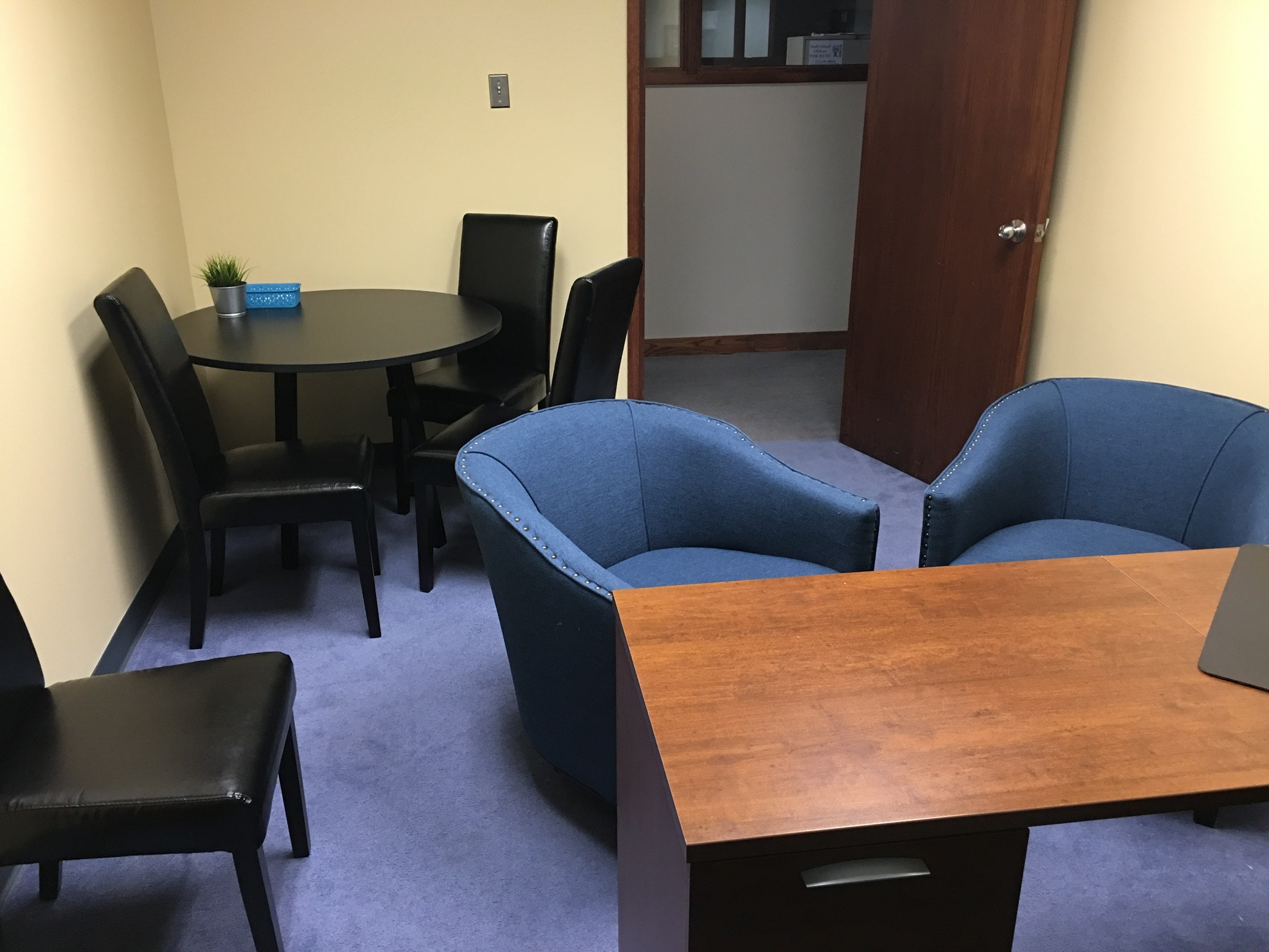 Floorplan Including Shared Common Areas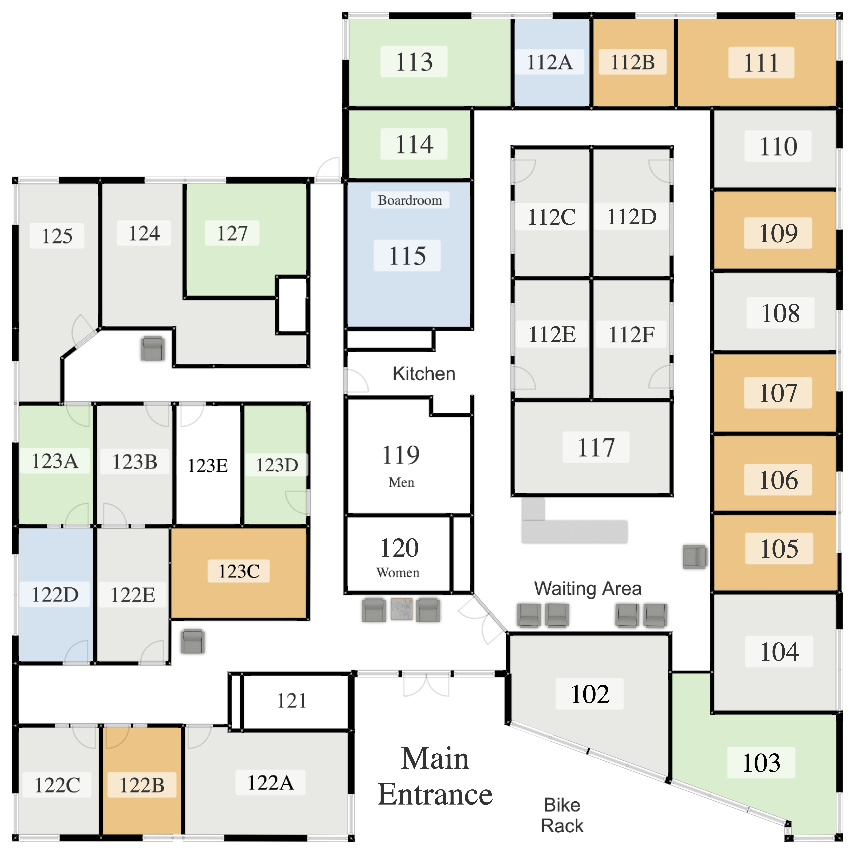 We offer a shared reception area, kitchen area, boardroom and shared washrooms to all tenants and condominium owners. For condominium owners, this approach makes optimum use of your owned floorspace, reducing your own suite floorplan purchase price, cleaning and maintenance costs.
Future Expansion Features: 
Additional shared meeting space
Onsite generator for uninterruptable power to computer servers and phones
Lunch area
Rooftop Patio Deck with Gas BBQ
Shower, with potential fitness room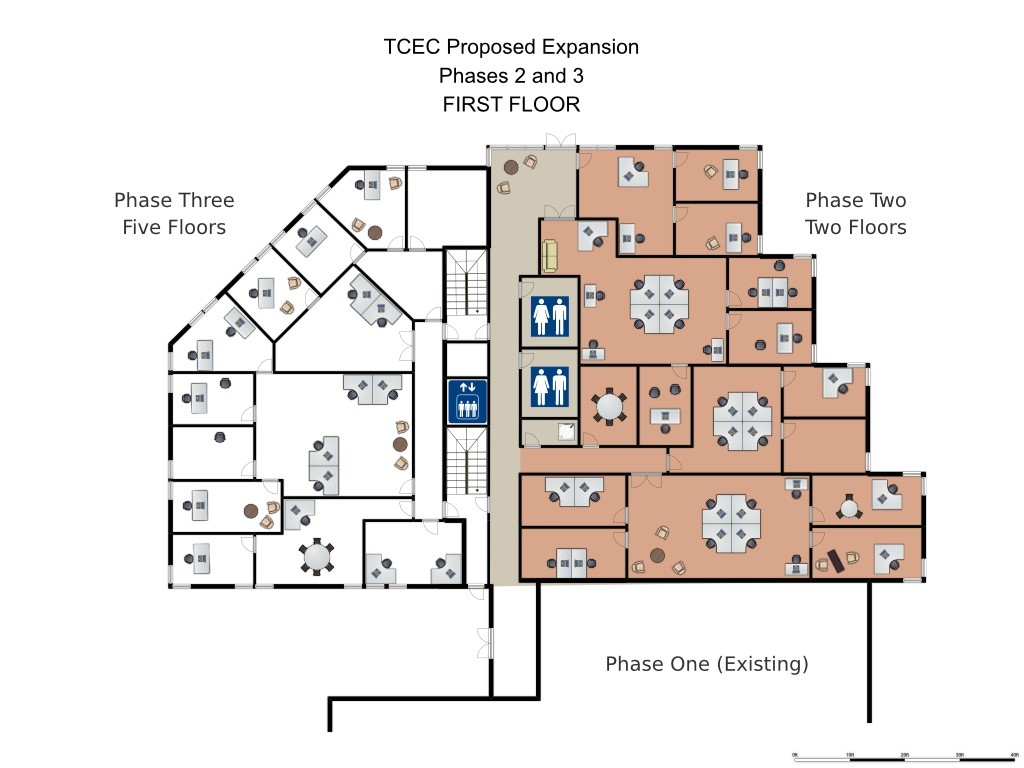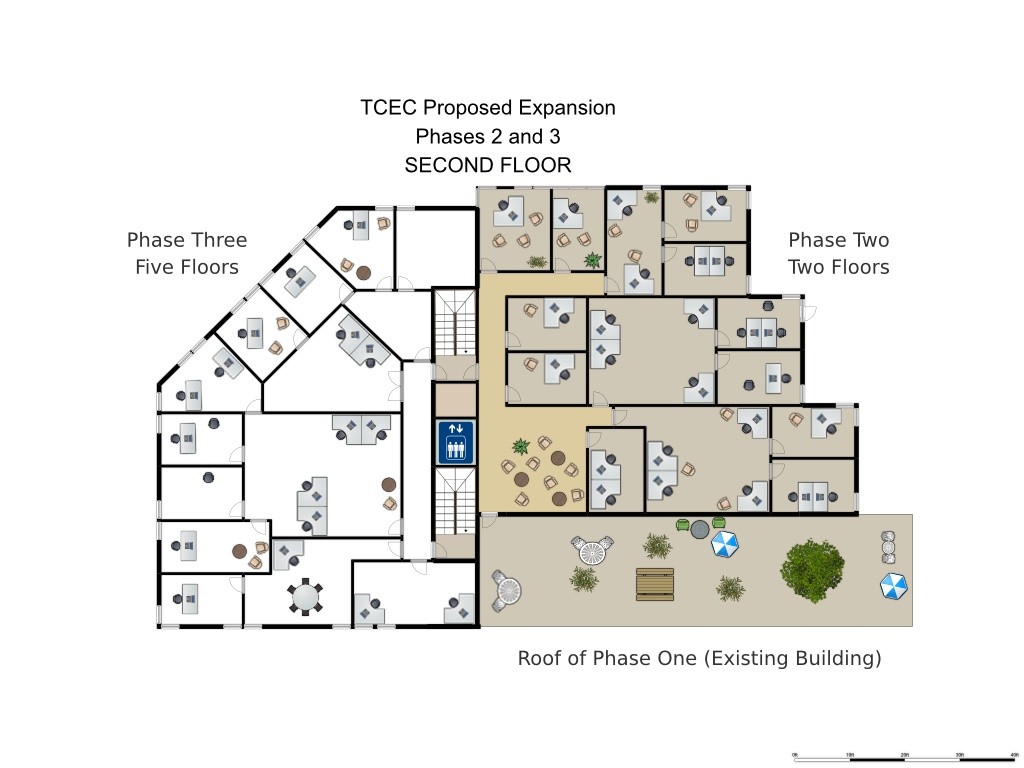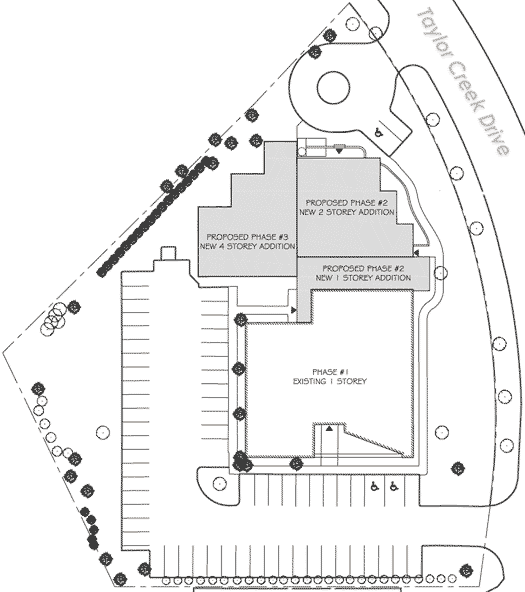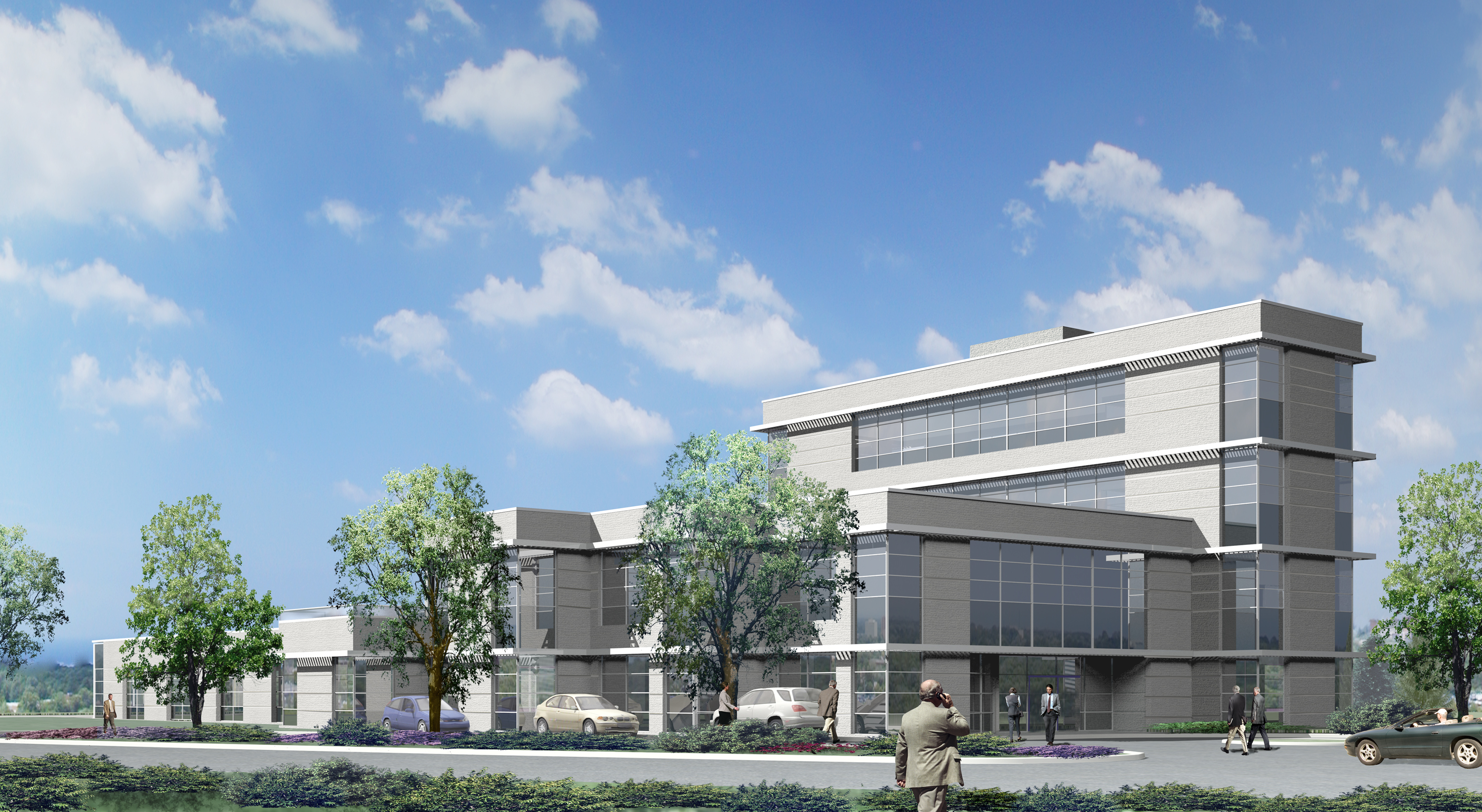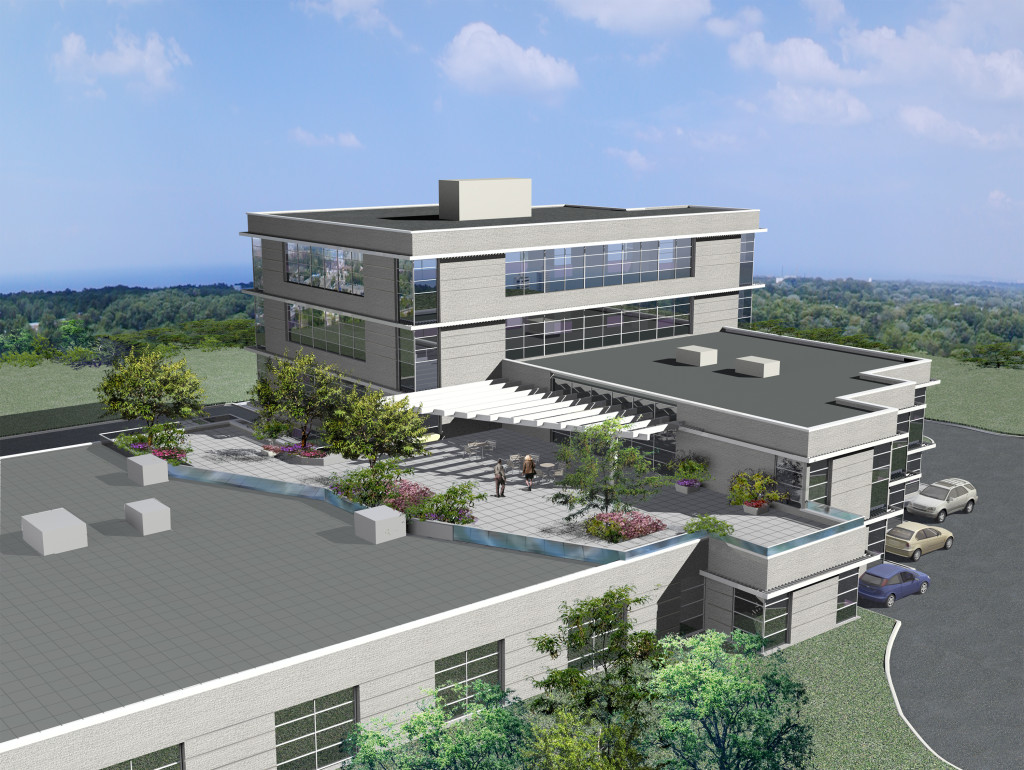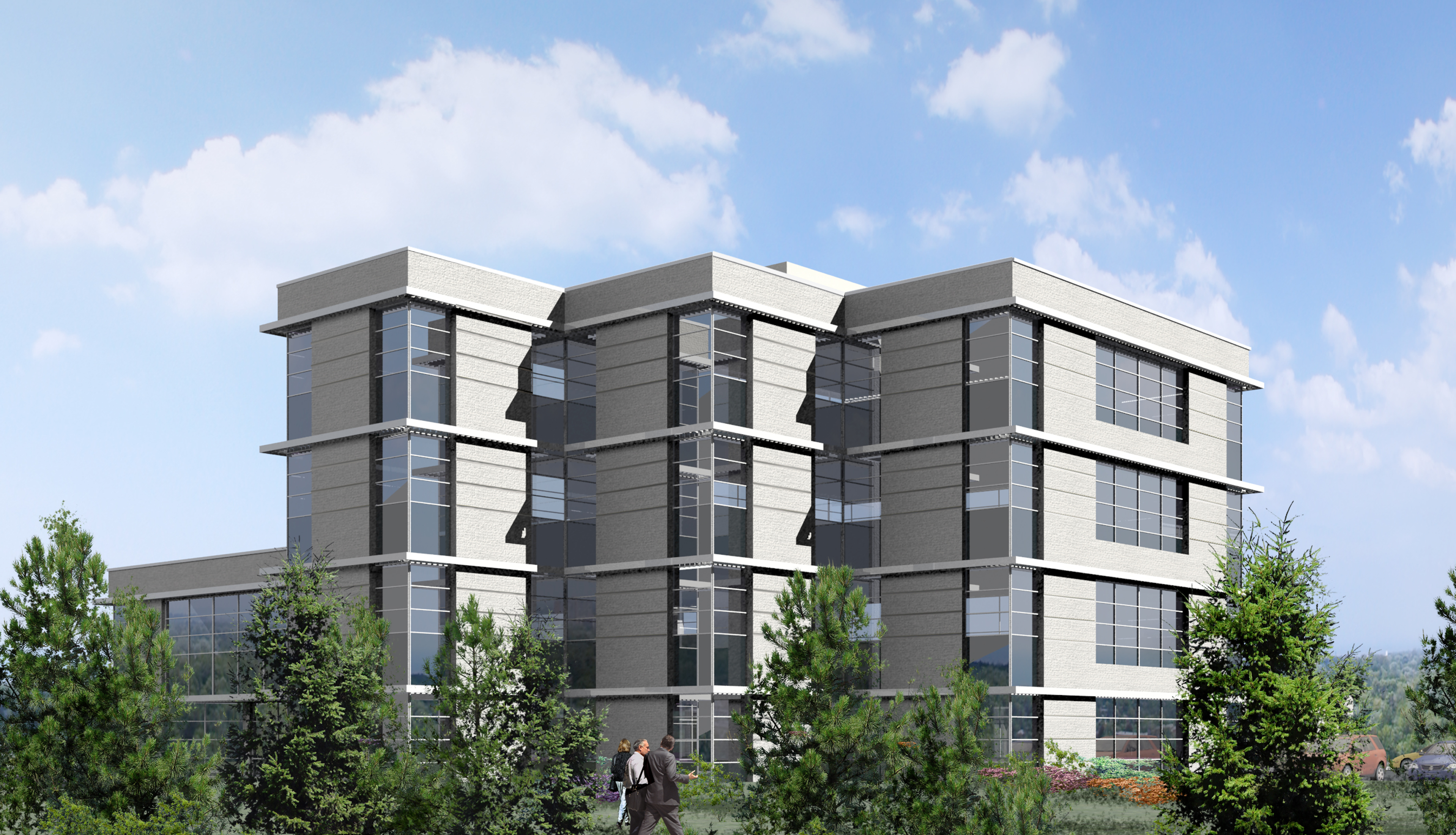 Do business in comfort